Memorable Holiday Experiences
Our Medley Experiences are carefree holiday packages where EVERYTHING is looked-after for you.
They were created to help take the stress out of the planning process, and they comprise a selection of luxury experiences to suit small private and corporate groups. Have a look at all of these incredible options below, and book that long overdue group getaway with us!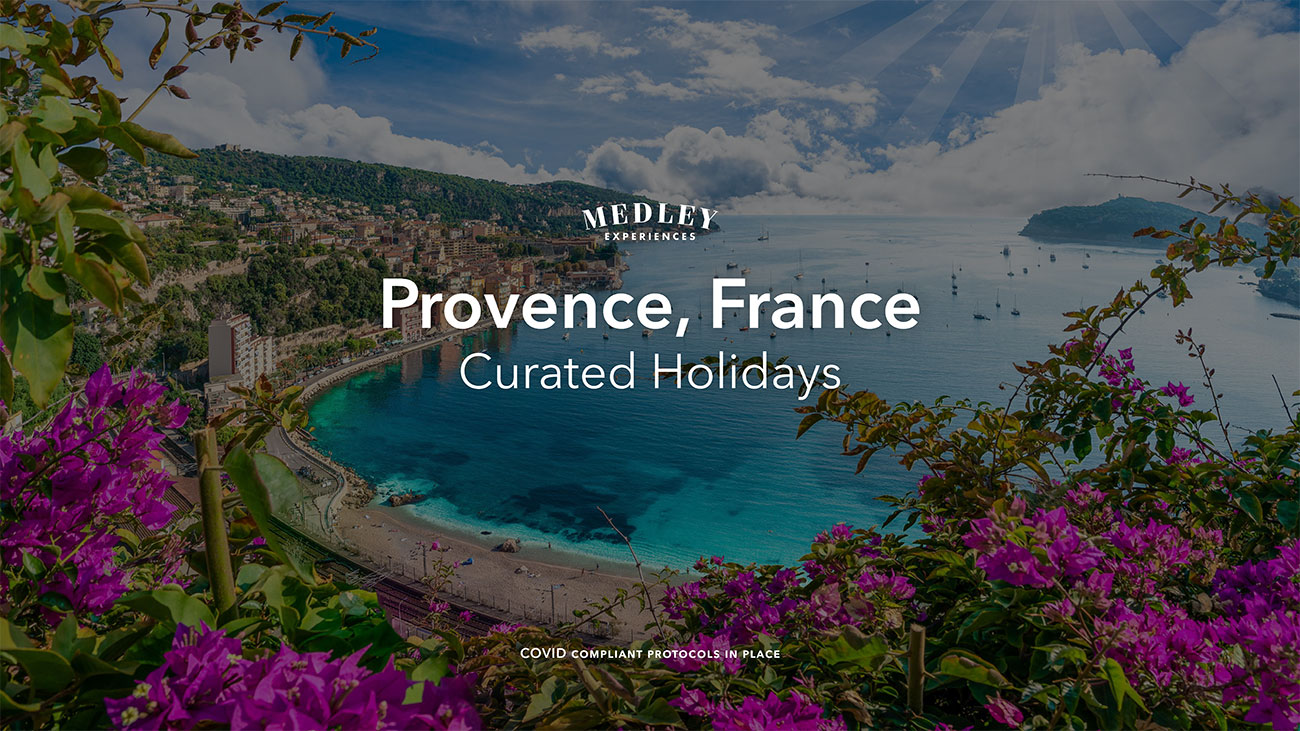 Provence, France
Provence has always been associated with scenic charm and the good life. Its peaceful hills resounding with the song of the cicadas, its wonderful fields of lavender and olive trees, its secluded creeks and its sandy beaches truly offer something to enchant every visitor.
*8 days/7 nights*